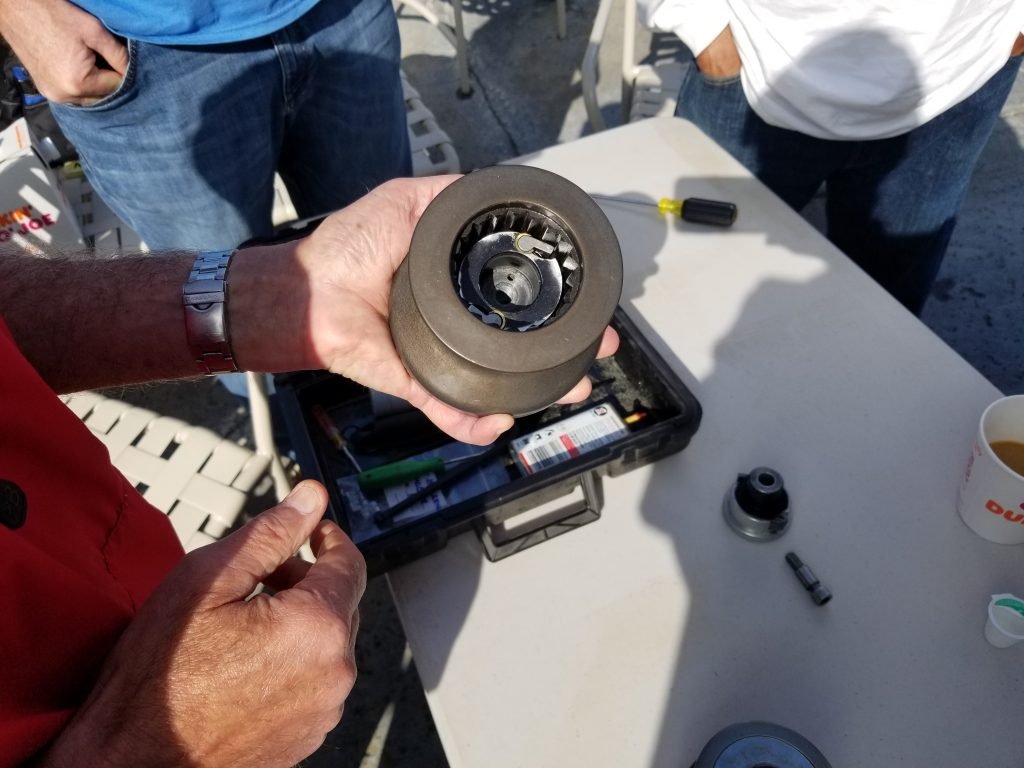 A winch is a round spool or drum on a sailboat used to tension lines, usually attached to sheets. 
These winched need to be serviced regularly to ensure proper and smooth operation.
A very successful recent workshop on how to service out sailboat winches was recently conducted by our knowledgeable and experienced Fleet Captain Paul Feldon. The Saturday morning work shop was well attended by our boat captains that volunteer to assist with the maintenance of our sailboats.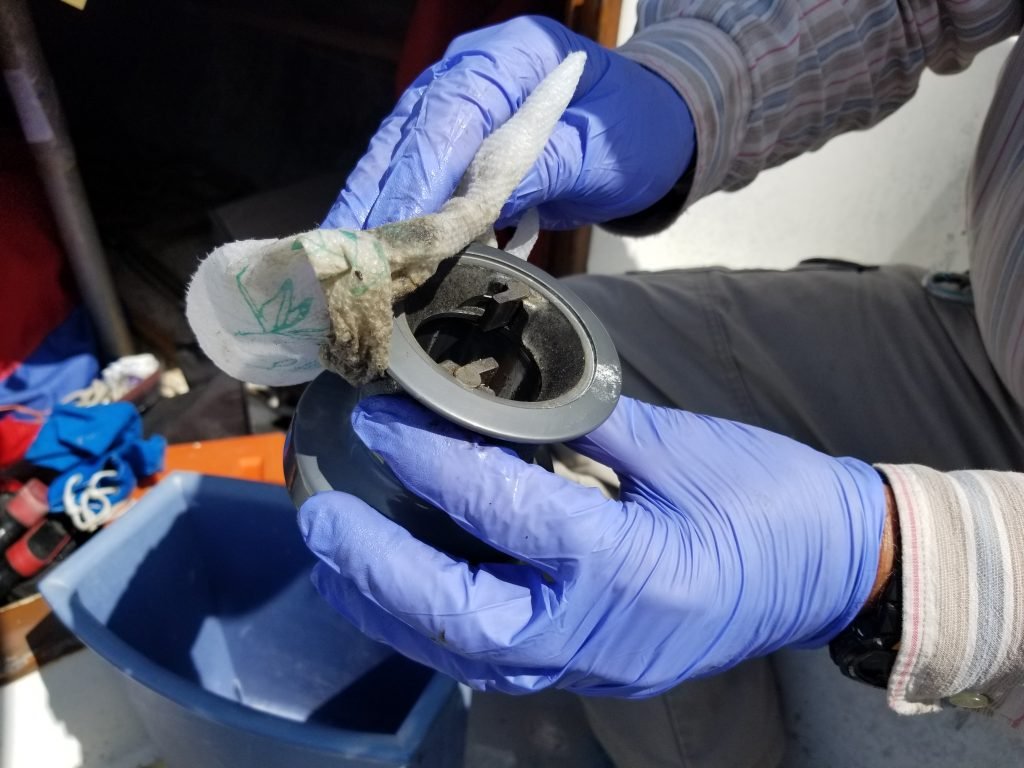 The 'pawls' are inserted into a slot  held in body and held under tension by a small spring that allows the drum to rotate in one direction. These mechanical parts get worn and fouled up with old grease that prevent proper operation
Convair Sailing Club next workshop for boat captains and maintenance volunteers will be on outboard maintenance and trouble shooting, and is planned for Saturday April 30, 2022 at 9:30 am. Please RSVP to Paul Feldon