There are many famous people that are well known as sailing celebrities. Can you name a few?
Bob Seger
Well know music artist Bob Seger, born Robert Clark Seger May 6, 1945, is an American singer, songwriter and musician and also sailor. Bob made headlines as an amateur sailor and won the Port Huron to Mackinac Island Sailboat race on Lake Huron twice. Read more https://americanprofile.com/articles/bob-seger-rocker/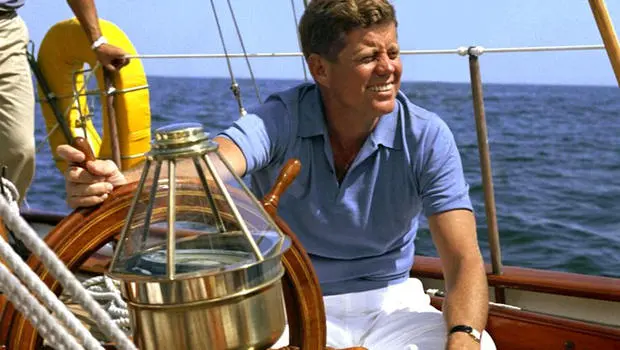 35th President John F .Kennedy
Probably one of the best known, is 35th President John F .Kennedy that owned a 62-foot Sparkman & Stephens Manitou and also set a speed record at the Chicago-Mackinac Race in 1938.
Read more about John F Kennedy – Sailing President – on https://12degreeswest.com/jfk-the-sailing-president/