We all love sailing. That's who we are.  Whenever you notice something out of the ordinary on your boat, please report that by writing it in the boat maintenance log book. This is a separate binder from the sailing hour usage. These binders are kept alongside each other in the dock box.
By making the respective boat captain(s) and Fleet Captain aware of any issues, they can respond better and prepare in advance to obtain parts, tools and resources to address the issue  and thereby save a lot of time.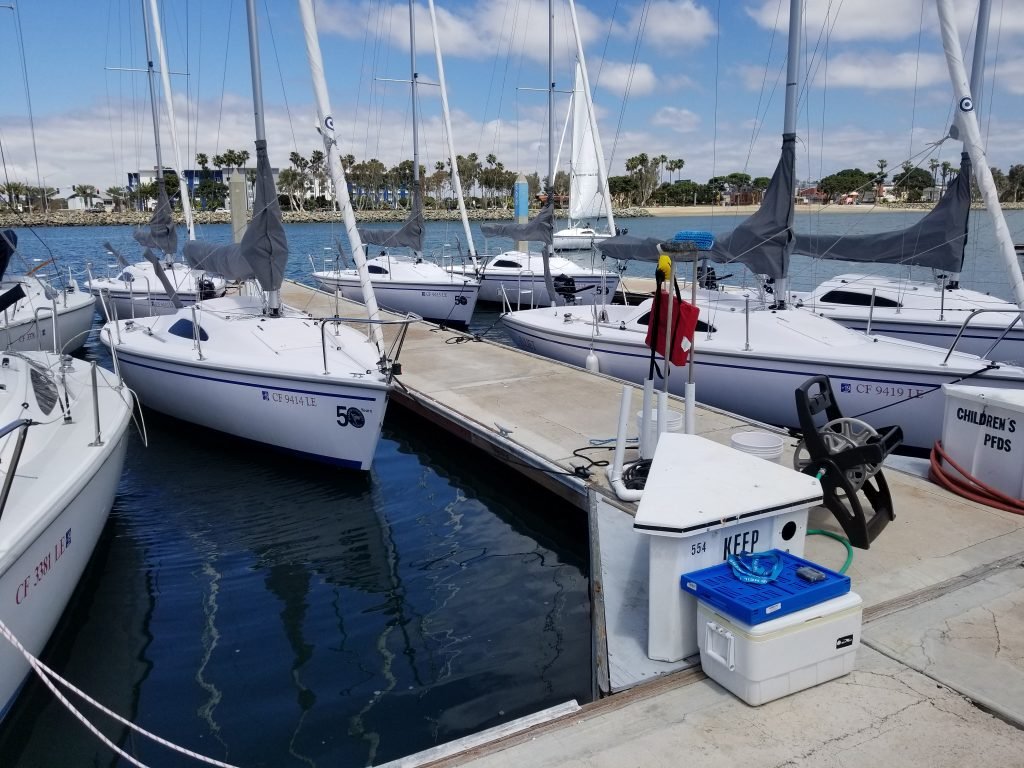 Also PLEASE CALL the boat captain right away and send a couple of applicable pics by text to the boat captain and Fleet Captain. The boat captains' names and fleet captain's name and numbers are in the dock box.
If you would like to learn and assist with club boat maintenance and repairs please contact our Fleet Captain Paul Feldon to volunteer. All hands and skill levels are needed!